Re-Opening 12.06.2021
with simplified booking & cancellation terms
We have simplified our booking and cancellation conditions also for the summer season 2021 to offer you a carefree vacation:
FREE CANCELLATION 7 DAYS BEFORE ARRIVAL
in case of another Covid-19 travel restriction/ban: 7 days before arrival FREE cancellation or change of reservation
no deposit necessary
credit card details for final reservation

To cover all possible cancellation costs in case of a short-term cancellation (also relating to Covid-19)
we recommend you to take out our travel insurance of € 3,00 per person and day.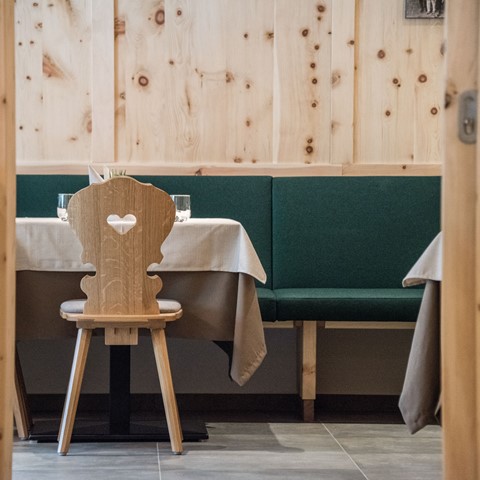 Entry Requirements & General Information
The health of our guests and employees is very important for us and we would like to continue to provide you - more than before - a carefree and safely vacation. Therefore we have summarised the most important information regarding entry and behavior rules:
For the entry to Italy you need:
the "Green Pass":
first vaccination against the coronavirus (the Green Pass is issued 15 days after receiving the first vaccination),
having completed the vaccination cycle (valid for 9 months)
recovery from Covid-19 (valid for 3 months)
having taken a Covid-19 molecular (PCR) or antigen test and received a negative result in the past 48 hour
and an online registration on the EU platform

For the journey back home please check with the relevant authorities in your home country
The Green Pass is needed for:
our wellness area
museums, theatres, cinemas and concerts
the public transfer and cable cars
participation in outdoor events
the access to a public restaurant or bar
the access to public indoor pools and wellness facilities
overnight stays in mountain huts
Status: 25th of September 2021 - more and detailed information about the virus-situation in South Tyrol ->
Our security measures for your holiday
We at the Vitaurina Royal have always attached great importance to hygiene and cleanliness - now even more!
All our employees are vaccinated or regularly tested, wear a face mask and take the body temperature daily before starting work. They have been highly sensitized, informed and prepared to be there for you with the highest possible care and security.